Deep tissue massage
Deep Tissue Massage Therapy
Use the Meteor to alleviate strain and tension caused by a long day of work. The Meteor works to help ease chronic muscle pain.
REDUCES PAIN AND RELAXES MUSCLES
The use of vibration stimulates the mechanoreceptors and free nerve endings in the skin, muscle, and joint structures. These signals help interfere with pain transmission, producing inhibitory effects which allow the muscle to relax. Unlike stretching and other forms of therapy, The Meteor's vibration does not compromise strength or power in exchange for relief. The vibration also increases blood flow, complementing the effects of heat.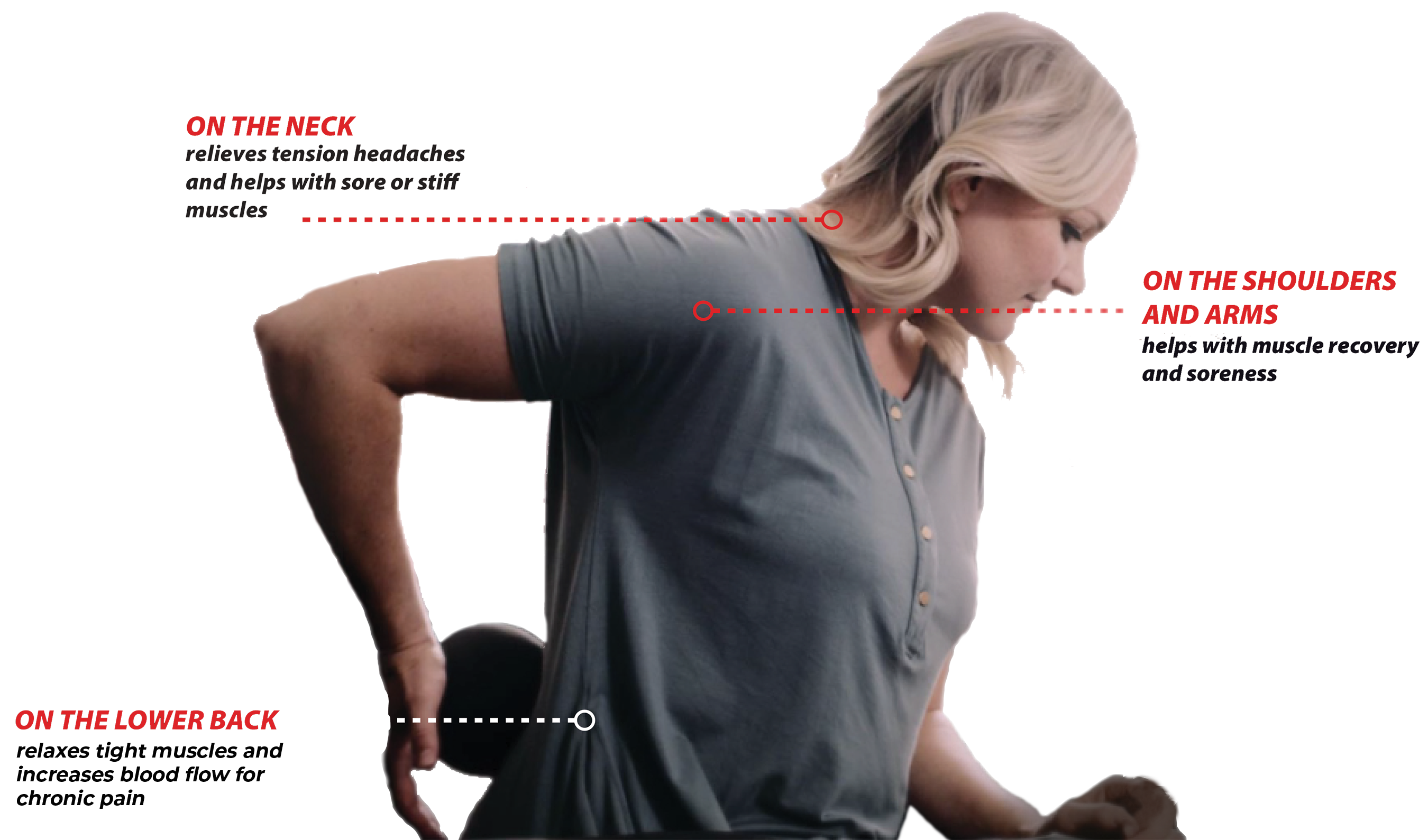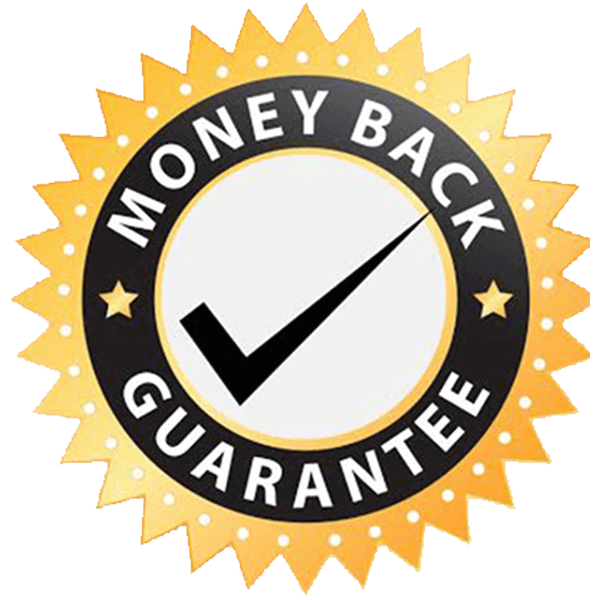 At MyoStorm we want to make sure that our products are actually helping you recover. We are confident that you will love the Meteor, however, because every body responds differently to different types of therapy, there is a small possibility that the Meteor just won't be the right fit. If that is the case we are happy to refund the Meteor at full cost within 30 days.
"The Meteor is AMAZING!! I train for Ironman races and I am almost in a constant state of soreness.I have used the Meteor twice a day for the last week and the difference is incredible. I have been using the heat and vibration about 20-30 minutes before I work out and then again after and I have felt great!I highly recommend this to anyone who works out on a regular basis!"
-- Rachel Merkley

"Amazing! I was wondering why I was paying the extra money to get the heat and now I know!! BONUS... I got a summer cold 2 days after getting this and out of curiosity I thought what the heck I try and see how it felt on my sinuses and it is amazing. The works really good to help bring up stuff in your chest too. I may beat bronchitis with antibiotics. For heat it does take 2 mins to really feel. Hopefully this will help my hip from surgery too. My only problem is a my children are constantly asking to use it."

-- M. Wesolowski

"I've been using this for the past few days nonstop. It really relieves the knots in my back. Due to my occupation, I've been experiencing chronic back and neck pain, but this really hits the spot. Loving it!"
-- Esther

"I love the heat and the vibration. Because of its size and durability, I can wedge it between my pillow and shoulder blade for a deep tissue massage of a rotator cuff. My adult kids have started using it, including my D1 Volleyball player daughter. I get frustrated because they keep using it so much without plugging it back in to recharge so when I go to use it I first of all have to hunt it down and then the battery is drained. I'm gonna get them their own so they leave mine alone. Great product!!"
-- Alan Mortensen

"I questioned whether the Meteor would work for me, but decided to purchase it and give it a try and am glad I did. I am 67 and still Wrestle, plus work out 6 days a week. I get plenty of sore muscles plus have a sore shoulder I've been using it on. The heat and vibration have done wonders on it. Well worth the purchase."
-- CM

"Very easy to use. It does take a few minutes to warm up if you want to use heat. I turn it on and then turn on the heat and let it set for 5 or so minutes before turning on the vibration mode. Currently dealing with plantar fasciitis in one foot. Easy to sit in a chair and roll under the foot. I also lie in bed and roll the ball under my calf from back of my heal to just below the knee by moving my leg up and down over the ball. The heat is wonderful for me since I cannot tolerate cold. Very soothing. My pain is lessening every day. Well worth the expense!"
-- Judy K

"I am a trail runner and alpine tourer and have chronically tight IT bands. I have tried every recovery device out there including roll recovery, hypersphere, the orb, etc. and nothing has worked until the Meteor. The vibration with heat in addition to the small radius of the ball is the perfect combination for muscle/band recovery. I have been using the meteor for a month now and my IT bands are finally loosening up which is helping to solve my knee problems."
-- Braden B

"Pain is, well... painful. And this thing works. Its amazing how the heat and vibrations work together to hit all the right trigger points on my back to ease the muscle pain. I've tried some knock-offs, but the vibrations are weak and the heat is minimal. This is professional trainer grade quality -- i know its a bit more expensive, but its worth it."
-- Spence